Hey everyone!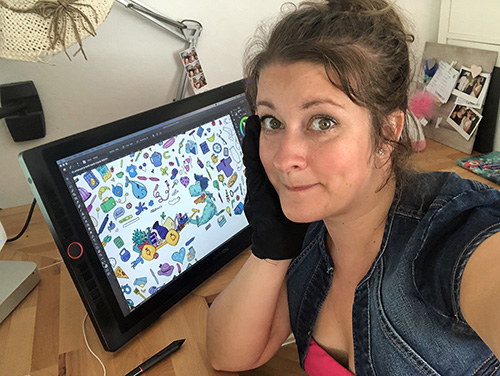 Orsolya Orbán is an enthusiastic children's book illustrator. She loves illustrating picture books, chapter books, and early reader books, but she is always open to new and different projects. She has experience in creating educational and activity books as well and enjoys them a lot.
Her colors are bright, she has a keen eye for detail, and she loves humor. She is good at expressing emotions and telling a story without words.
Her favorite dogs are sausage dogs, but she is an all-animal lover. She is a foody and prefers quality over quantity. She loves cartoons, fantasy, and science fiction, and she is a book sniffer.
She loves water so much, she would rather move to the middle of the ocean (she was most definitely a mermaid in her previous life). Orshee is also a friendly, cheerful, social person, who loves making new friends all over the world.